Upcoming Events
---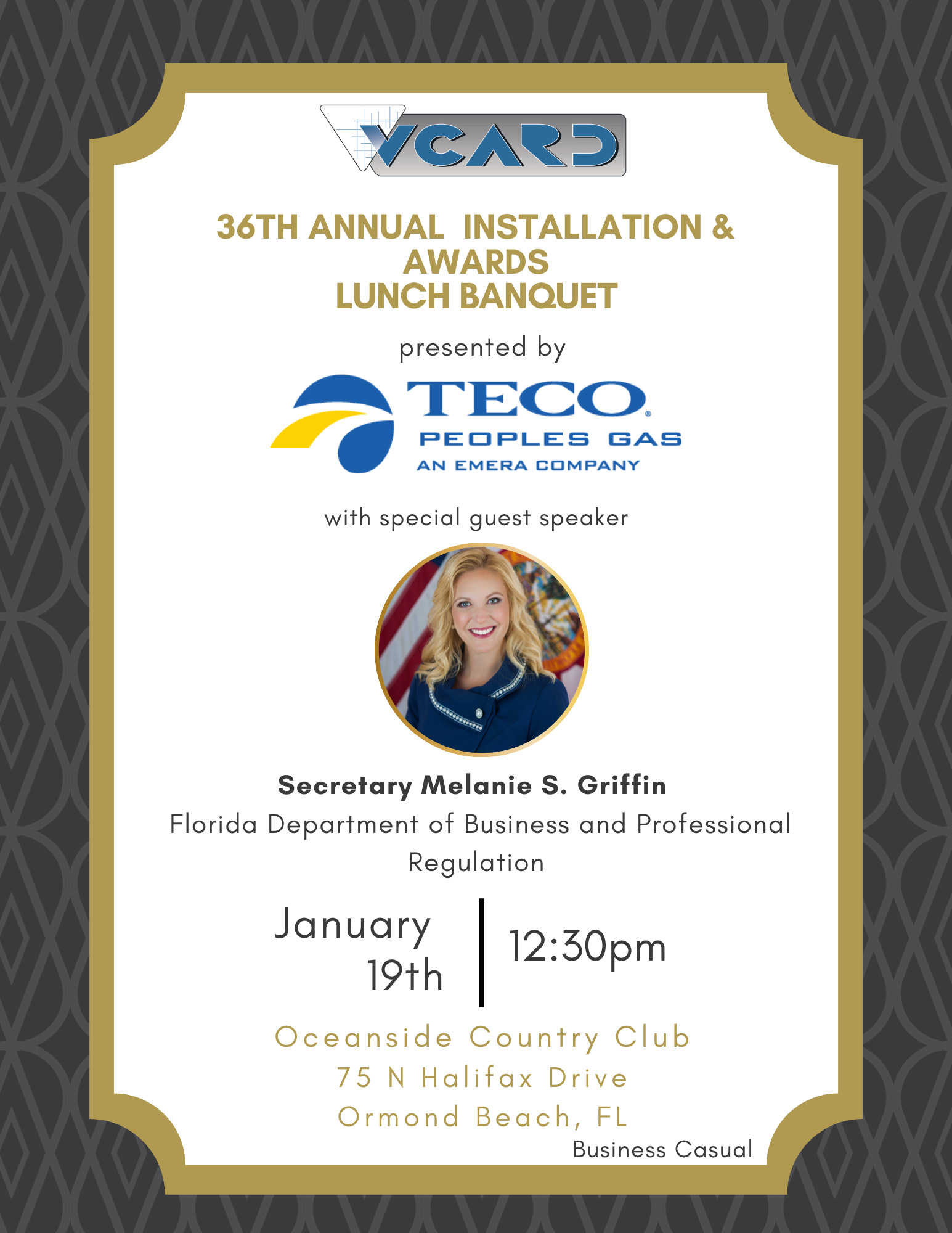 We extend a warm invitation to you to join us for VCARD's Installation & Awards Lunch Banquet, proudly presented by TECO People Gas, on Friday, January 19th, starting at 12:30 pm. The enchanting Oceanside Country Club will serve as the venue for this special occasion. Immerse yourself in an afternoon of celebration as we recognize outstanding achievements and contributions within our community. The event calls for semi-formal attire, striking the perfect balance between sophistication and comfort. Savor a delightful culinary experience with a delectable array of drinks and food. This gathering promises not only a feast for the senses but also an opportunity to connect with fellow attendees and celebrate the accomplishments that make our community thrive. Join us as we raise a toast to excellence at VCARD's Installation & Awards Lunch Banquet.
Our Mission
---
The Volusia County Association for Responsible Development and its Flagler County chapter (VCARD) is a unique not-for-profit comprised of land development professionals. VCARD's mission is to be a forum for collaboration in all aspects of land development, and to provide programs that further the idea of responsible development in Volusia and Flagler Counties.
Get Involved
---

Not a member yet? Your financial contribution supports our mission to promote responsible development in Volusia and Flagler Counties. Incorporated in 1987, you can become a member of an organization with a rich history of collaboration.

Get your name out to the land development community with a variety of sponsorship opportunities that double as needed-financial support of the organization's mission. Email Kerry to discuss creative ideas to market your services.

As "good growth" looks different to different people, responsible development requires healthy discussion and consensus-building. So if you are on social media connect with us on Facebook, LinkedIn or Twitter and share our news with your network.