Our Mission
---
The Volusia County Association for Responsible Development and its Flagler County chapter (VCARD) is a unique not-for-profit comprised of land development professionals. VCARD's mission is to be a forum for collaboration in all aspects of land development, and to provide programs that further the idea of responsible development in Volusia and Flagler Counties.
Upcoming Events
---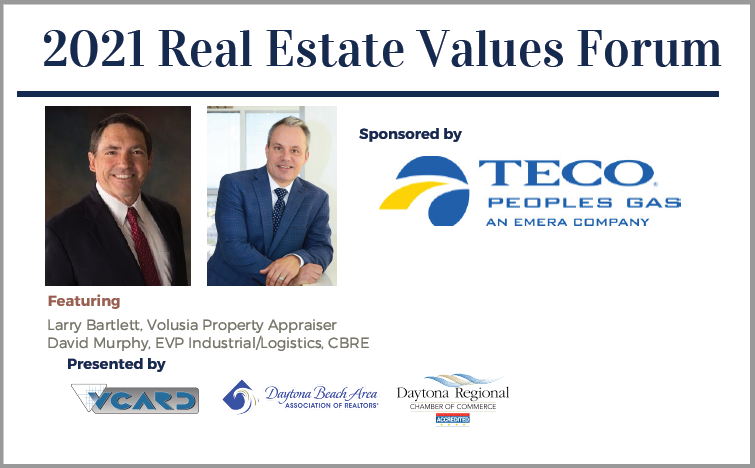 Each year, the Volusia County Property Appraiser releases latest estimates of property values for the county. Be one of the first to hear from Property Appraiser Larry Bartlett. This year, we will be bringing back David Murphy to discuss industrial/logistics real estate trends. David is an Executive Vice President with C.B. Richard Ellis (CBRE).
Get Involved
---

Not a member yet? Your financial contribution supports our mission to promote responsible development in Volusia and Flagler Counties. Incorporated in 1987, you can become a member of an organization with a rich history of collaboration.

Get your name out to the land development community with a variety of sponsorship opportunities that double as needed-financial support of the organization's mission. Email Kerry to discuss creative ideas to market your services.

As "good growth" looks different to different people, responsible development requires healthy discussion and consensus-building. So if you are on social media connect with us on Facebook, LinkedIn or Twitter and share our news with your network.