Upcoming Events
---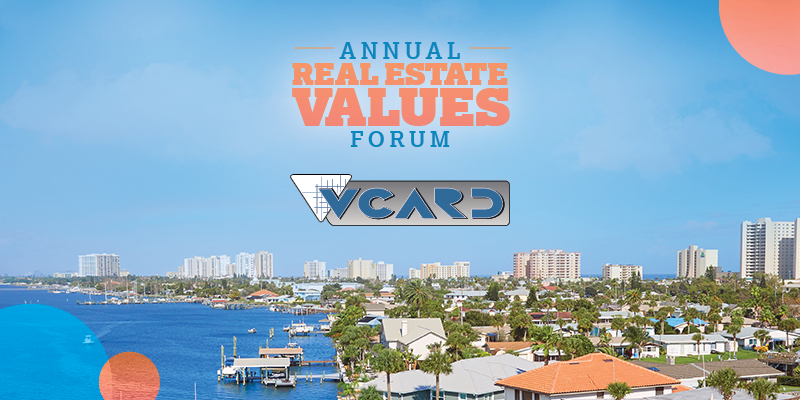 The real estate forum is an important educational resource and update on the changing valuations of residential and commercial properties within cities throughout Volusia County -- and the trends for real estate markets and development. 9:30 a.m. – 1:30 p.m. Daytona International Airport – Dennis McGee Room
Get Involved
---

Everyone likes to be liked. Find us on Facebook and give us that good ol' thumbs up. Or simply follow us on LinkedIn. Get involved and stay connected with VCARD by viewing our events and activities. We might even get to tag you in a photo!
Throughout the year there are a variety of sponsorship opportunities for your business to market its services. And more importantly, show that you support responsible development. Download a list of sponsorships available here

There's no better way to say I agree with responsible development than to become a member of VCARD. The benefits to you are engagement with a top notch association of development professionals, but the greater good is your financial support which enables the organization to continue its mission.
Member Spotlight
---
Looking for more opportunities to get in the spotlight? Consider sponsoring this section and promoting your services.