Upcoming Events
---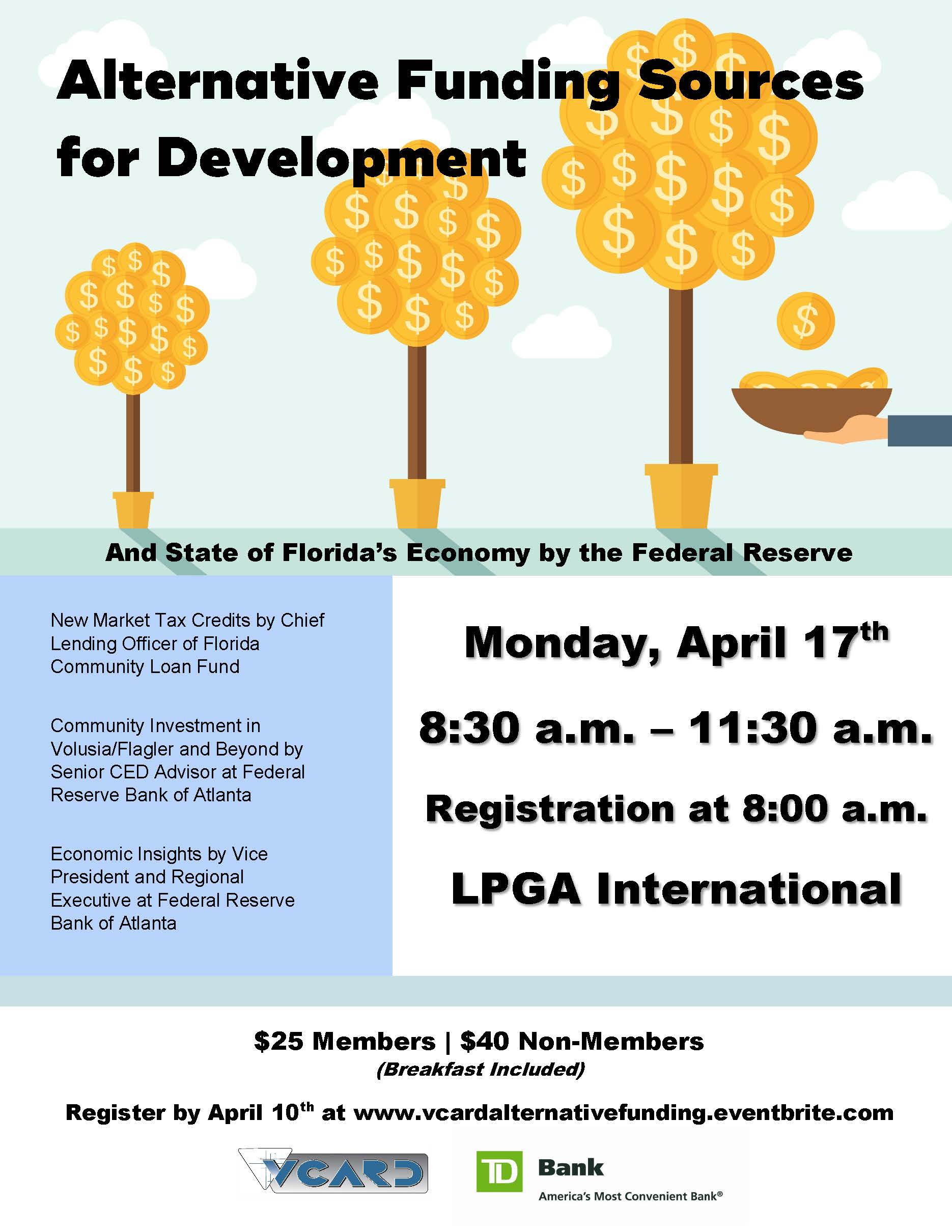 As a community, we can have every good intention to see new developments to ensure a livable, vibrant place. Yet without the money to implement, concepts cannot materialize. Join us for a seminar sponsored by TD Bank. Topics will include learning about certain areas qualified under the U.S. Treasury for New Market Tax Credits. This tool is highly complex and at times costly, but is there potential to use its capabilities to build something here? Together we will learn more.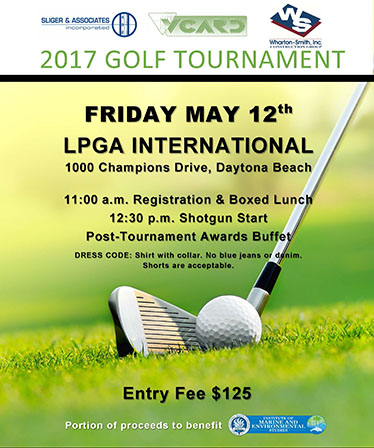 This year we're headed back to LPGA for our 2017 Tournament. We've got fun new extras like a Bloody Mary Bar sponsored by Quentin L. Hampton & Associates. Or prizes including a stay at the soon-to-be-open Westin in Daytona Beach. Remember, part of the proceeds will go to Daytona State College's Foundation so be sure to sign up to sponsor.
Get Involved
---

Everyone likes to be liked. Find us on Facebook and give us that good ol' thumbs up. Or simply follow us on LinkedIn. Get involved and stay connected with VCARD by viewing our events and activities. We might even get to tag you in a photo!
Throughout the year there are a variety of sponsorship opportunities for your business to market its services. And more importantly, show that you support responsible development. Download a list of sponsorships available here

There's no better way to say I agree with responsible development than to become a member of VCARD. The benefits to you are engagement with a top notch association of development professionals, but the greater good is your financial support which enables the organization to continue its mission.
Member Spotlight
---
Looking for more opportunities to get in the spotlight? Consider sponsoring this section and promoting your services.