Upcoming Events
---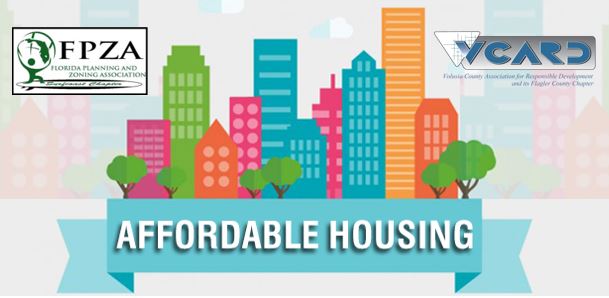 Fran Gordon, Executive Director of the Mid-Florida Housing Partnership will give a summary of Mid-Florida Housing Partnership's assistance program, along with the success of the Palmetto House project. As an expert in the field, Ms. Gordon will also provide an overview of the affordable housing situation in Volusia and Flagler counties; current and planned programs and projects that will provide more affordable housing; and issues and obstacles to affordable housing solutions. Join us after the session for a tour of the Palmetto House.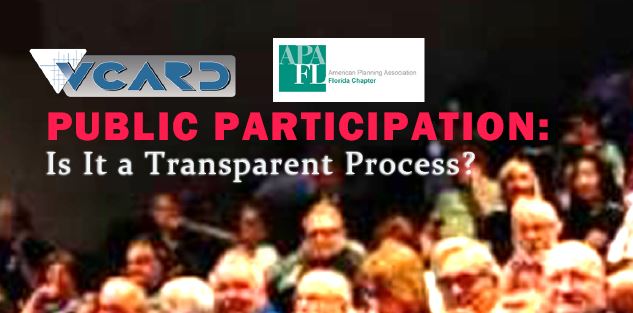 Join VCARD for a presentation on how public participation fits into the development process. Our speakers will lay out the public participation process in detail and examine its effectiveness to generate awareness concerning where and what we build. Thanks to our host American Planning Association - Atlantic Coast Chapter.
Get Involved
---

Everyone likes to be liked. Find us on Facebook and give us that good ol' thumbs up. Or simply follow us on LinkedIn. Get involved and stay connected with VCARD by viewing our events and activities. We might even get to tag you in a photo!
Throughout the year there are a variety of sponsorship opportunities for your business to market its services. And more importantly, show that you support responsible development. Download a list of sponsorships available here

There's no better way to say I agree with responsible development than to become a member of VCARD. The benefits to you are engagement with a top notch association of development professionals, but the greater good is your financial support which enables the organization to continue its mission.
Our Mission
---
To be a forum for collaboration between the public and private sectors in all aspects of land development, and to provide educational programs that further the idea of responsible development in Volusia and Flagler Counties.