Bechtol Engineering & Testing, Inc.
---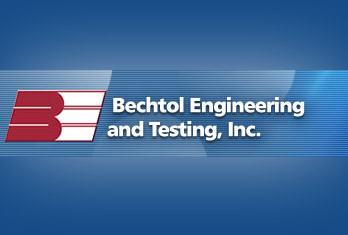 Visit Us Online Today!:
http://www.bechtol.com
Contact Information
605 W New York Ave
DeLand, FL 32720
Phone
(386)734-8444
About Us

Bechtol Engineering and Testing is a consulting engineering firm specializing in Geotechnical Engineering, Construction Materials Testing, Environmental Services, and helical anchor design and installation. Since it's inception in 1989, BET has provided professional engineering and testing services for a wide array of clients in both the private and governmental sectors throughout the State of Florida. Some of the areas we serve include: Tampa, Tallahassee, Jacksonville, Gainesville, St. Augustine, Palatka, Palm Coast and Daytona Beach. During this time BET has earned a solid reputation for providing the highest level of cost-effective professional engineering services.
Map

Back To Member Search